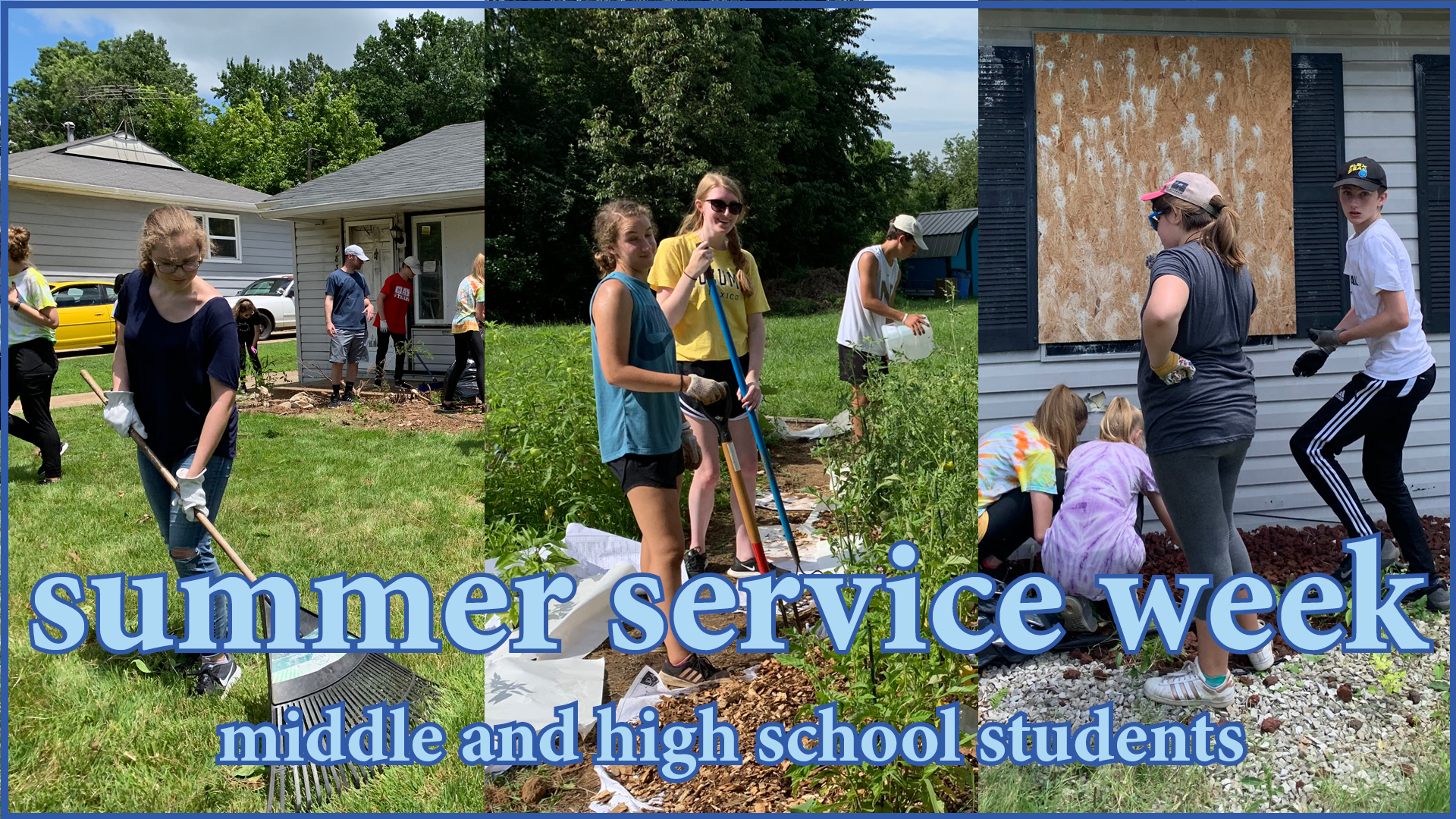 Summer Service Week
July 12-16, Indianapolis
Middle and High School Students
Join us for a week of fun and service! This summer middle and high school students we will come together to serve close to home! We'll be working with Second's local mission partners, such as Northside Food Pantry, Neighbor Link in Washington Township, SAWs Ramp Building, and more!
Tell your friends and make plans now to be part of this amazing week!