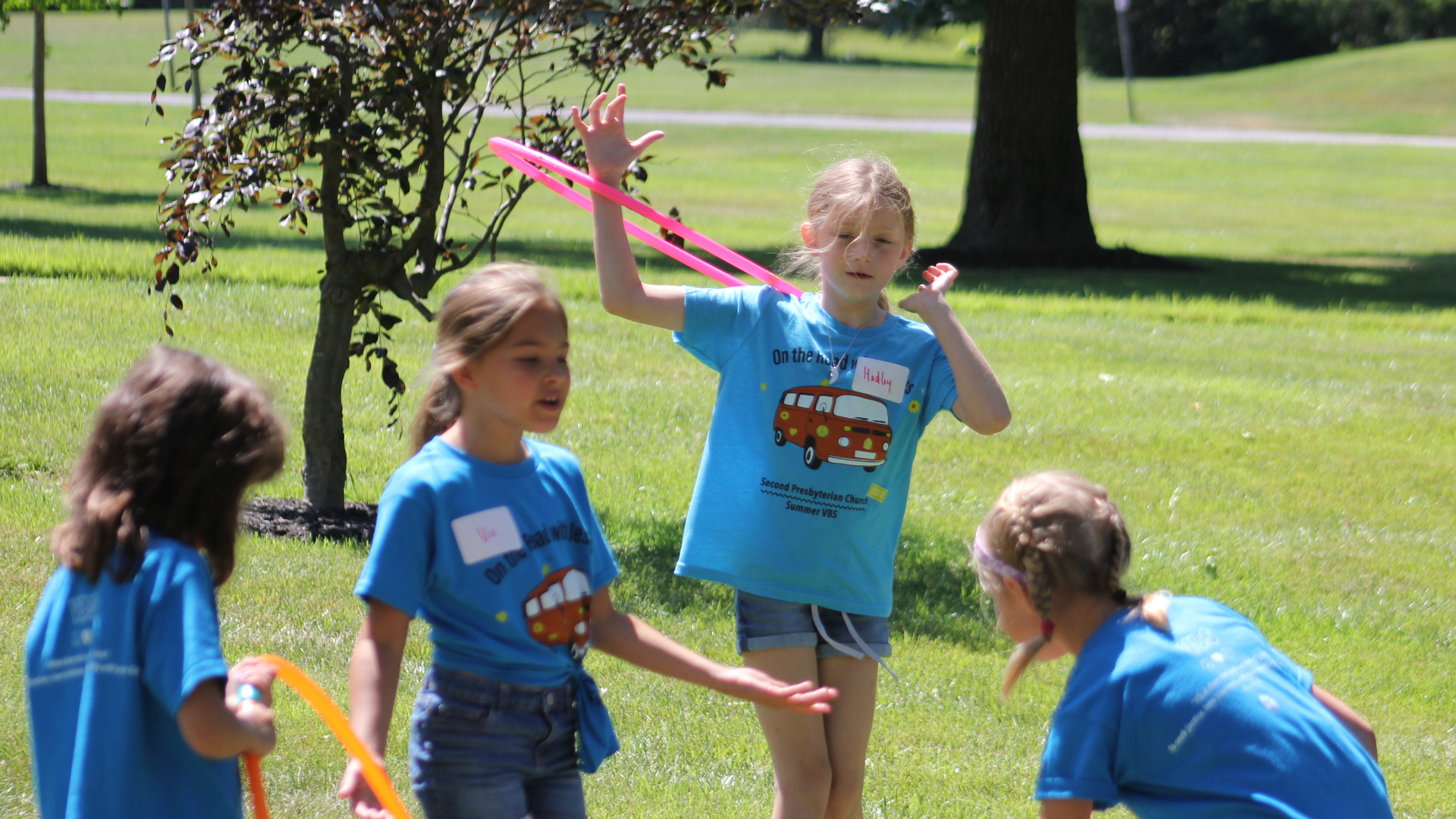 The Children and Family Ministry of Second supports families as they grow in faith. Here our children are claimed in baptism, wrapped in love, grounded in the stories of our faith, and called by Jesus to lives of faithful discipleship.
Sunday Stories
Each Sunday all children through 5th grade will focus on the same Bible story with age-appropriate story-telling, activities, and fun! As one family ministry, we will all use the Growing in Grace & Gratitude curriculum of the PC(USA). No matter what age and stage of childhood, we are intentionally teaching and learning as one body of Christ.
---
Please register for your first visit or update your records.
---
Wondering where to take your child?
Our youngest saints will have Sunday morning care on the second floor while those four years and older begin in the sanctuary with their families for 10 a.m. worship. After a message from the pastor on the steps for "The Word with Children," those who are third grade and younger are invited to exit with Children's Ministries staff and volunteers for scripture, a response activity, and outdoor fun!
Please be sure each child has a green nametag!
10 a.m.
Infants and Toddlers
Second floor - Room 240
Two and three years old
Second floor - Room 208
*Curriculum used with permission from Presbyterian Publishing.
| | | |
| --- | --- | --- |
| + | | |

Interim Facilitator of Children and Family Ministries

(317) 253-6461 | AVanMeter@SecondChurch.org

As Interim Facilitator for Children and Family Ministry, Ann brings together a love for children and a love for Second Church. She began serving in this position in July 2019 after 25 years of volunteering throughout the ministry. She has served multiple terms as Chairperson of Vacation Bible School and the Children and Family Ministry Team as well as an Elder and a Deacon. She is the proud recipient of a Presbyterian Women Life Membership Award in 2008.

Ann is a graduate of Georgia Institute of Technology in Atlanta, GA. She is always quick to point out that there really are other majors at Georgia Tech besides engineering, as she earned her degree in management. She and her husband Scott were married in the sanctuary in 1997. They are the proud parents of Abbie and Sam. They have lived in Noblesville for 21 years and agree it is a long drive to Second! They once considered finding a church closer to home but realized that Second was their family.

All those miles later, Scott and Ann have deep appreciation that Second has helped to raise their children. Ann is passionate about Bible Study and has lead them for Presbyterian Women for 15 years. She loves family vacations, especially if there is a beach involved. You can often find her cheering on Sam's soccer games and Abbie's speech tournaments. She loves yoga and a good walk.

Books recommendations: Sensible Shoes (Sharon Garlough Brown), Anxious for Nothing (Max Lucado), The Gift of Imperfection (Brene Brown) and Jesus Calling (Sarah Young)