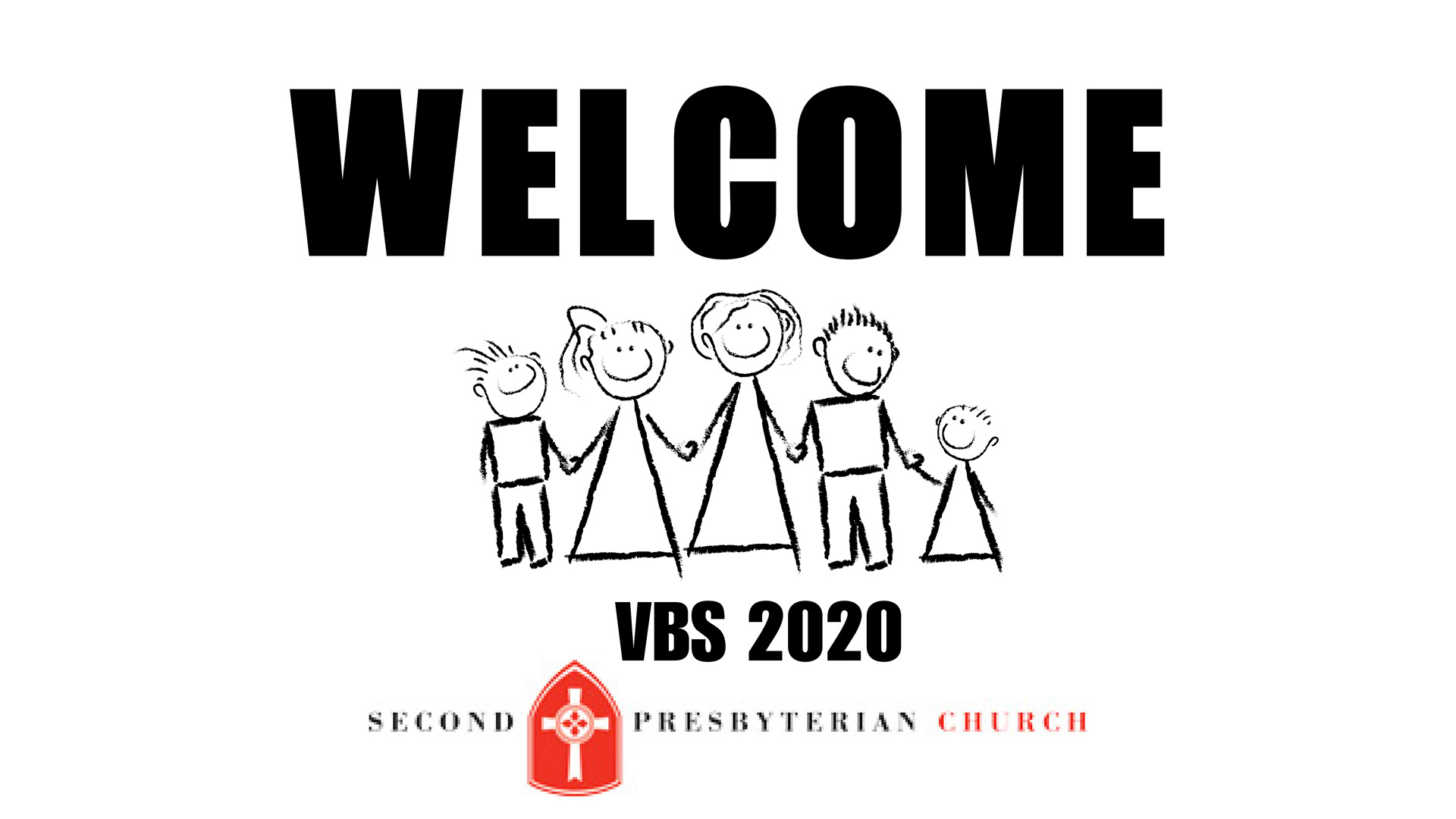 Virtual Vacation Bible School
June 22-26, 2020
Welcome to Vacation Bible School 2020!
While our methods of delivery have changed, the message of God's love travels through space and time to be with you and your family. We are thrilled to WELCOME you to our virtual VBS experience.
​
Registration is FREE and includes a t-shirt and CD for local pick up! On June 20, we will have a "Pick Up Parade" at Second Presbyterian Church. Please consider bringing a canned good donation for our Northside Food Pantry! More details to come.
​
Virtual VBS will begin at 9 AM (EST) June 22-26 with a brief Zoom meeting. Registered participants will receive a daily email which will include links to messages from pastoral staff, storytelling from Bibleland, music videos to sing along, and directions for crafts and games! Participation can be done on your own time each day and will take approximately 45-60 min.
We invite your children into Jesus' story where God's amazing love will WELCOME us all!