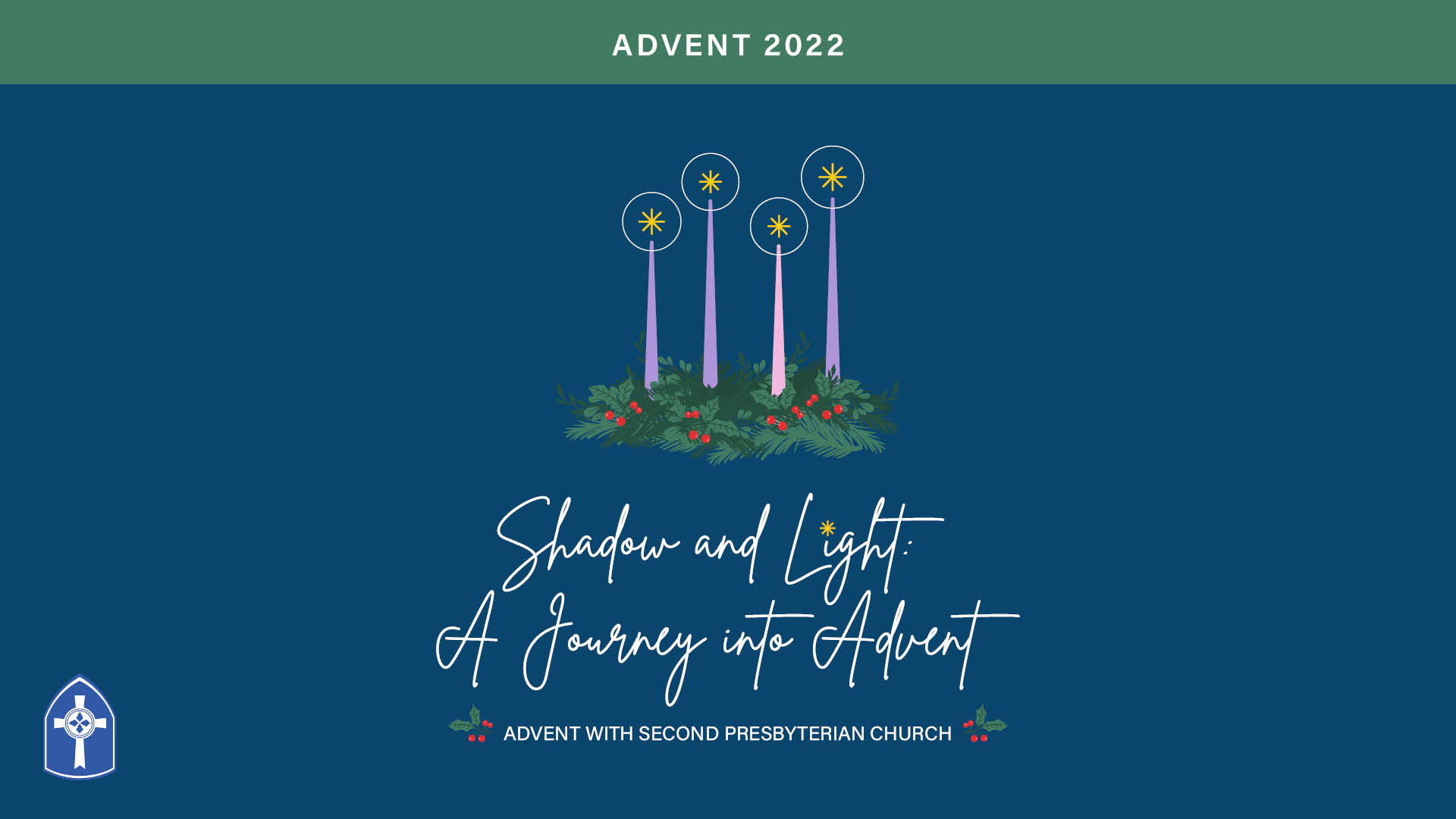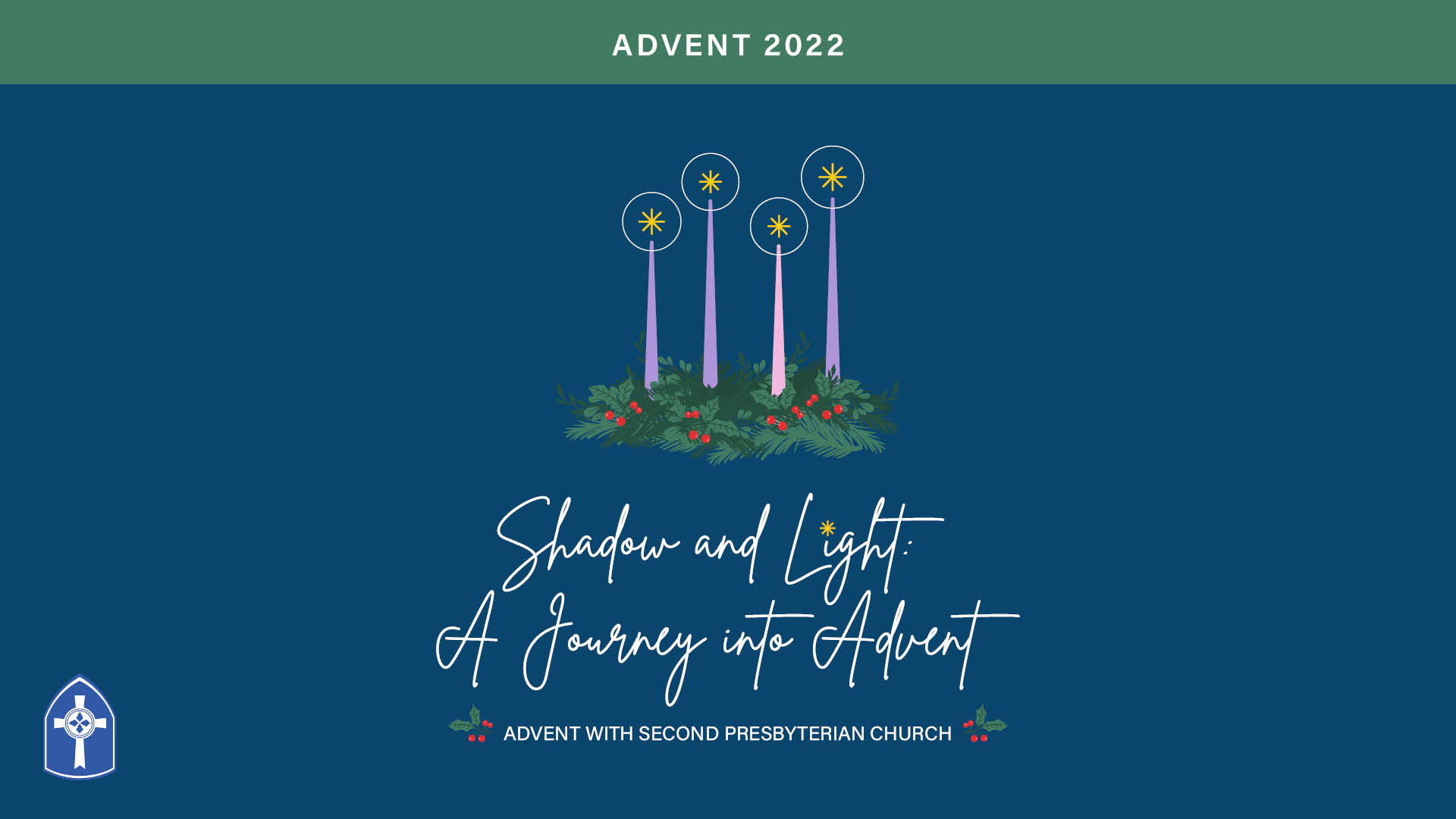 Advent Week 3: Joy Sunday, December 11
Shadow and Light:
Joyful Anticipation
Week 3 Devotional: Joy
By Rev. Beth C. Douglass, Lake Fellow
Scripture passage: Luke 1:39-55
Long ago, Isaiah prophesied, "The people who walked in darkness have seen a great light; those who lived in a land of deep darkness—on them light has shined" (Isaiah 9:2). For years, God's people had waited for the promised Messiah. Now the wait is almost over.
"For a child has been born for us, a son given to us; authority rests upon his shoulders; and he is named Wonderful Counselor, Mighty God, Everlasting Father, Prince of Peace" (Isaiah 9:6).
Growing up in a Jewish community under the occupation of the Roman Empire, Mary had heard Isaiah's words before. Yet Mary had no idea she would help bring about their fulfillment.
Imagine how it would feel to hear the angel Gabriel's message: You will soon become pregnant, not by man, but by the power of the Holy Spirit. Your child will be the son of God.
Not long before, Gabriel had appeared to Mary's relative, the priest Zechariah, at the altar of incense in the temple. Luke tells us Zechariah was "terrified" at the sight of the angel and "overwhelmed" with fear (Luke 1:11-13).
Gabriel sees his fright and says: "Do not be afraid, Zechariah."
He speaks these words to the teenager standing before him now: "Do not be afraid, Mary."
We all have times when life's darkness and storms feel overwhelming: when we're surrounded by reminders of the ways we – and people we care about – are hurting. Yet this season of Advent reminds us of God's presence and hope.
Henri Nouwen writes that hope isn't a sense of "optimism against all the odds." With eyes wide open to the pain and suffering of this world, Nouwen says, hope "offers a vision beyond human suffering and even beyond death."
Christ is the reason for our hope. On Christmas morning, we'll celebrate the birth of the child who came to rescue our world from fear and darkness: overcoming death and offering to every person on earth the promised new creation, where God "will wipe every tear from their eyes. Death will be no more; mourning and crying and pain will be no more" (Revelation 21:4).
Advent is a season of waiting: we wait for the light that is coming but isn't here just yet. As we wait, we can turn to Scripture, where the words "fear not" appear time and again. It's a message not just for Mary and Zechariah, but for all of God's children: "Do not fear, for I am with you. Do not be afraid, for I am your God" (Isaiah 41:10).
Hope won't make the darkness in our world suddenly disappear, but it is a powerful reminder that our current struggles aren't the end of the story. God's new creation is coming. As we wait, God is present here with us. There is no need to fear.