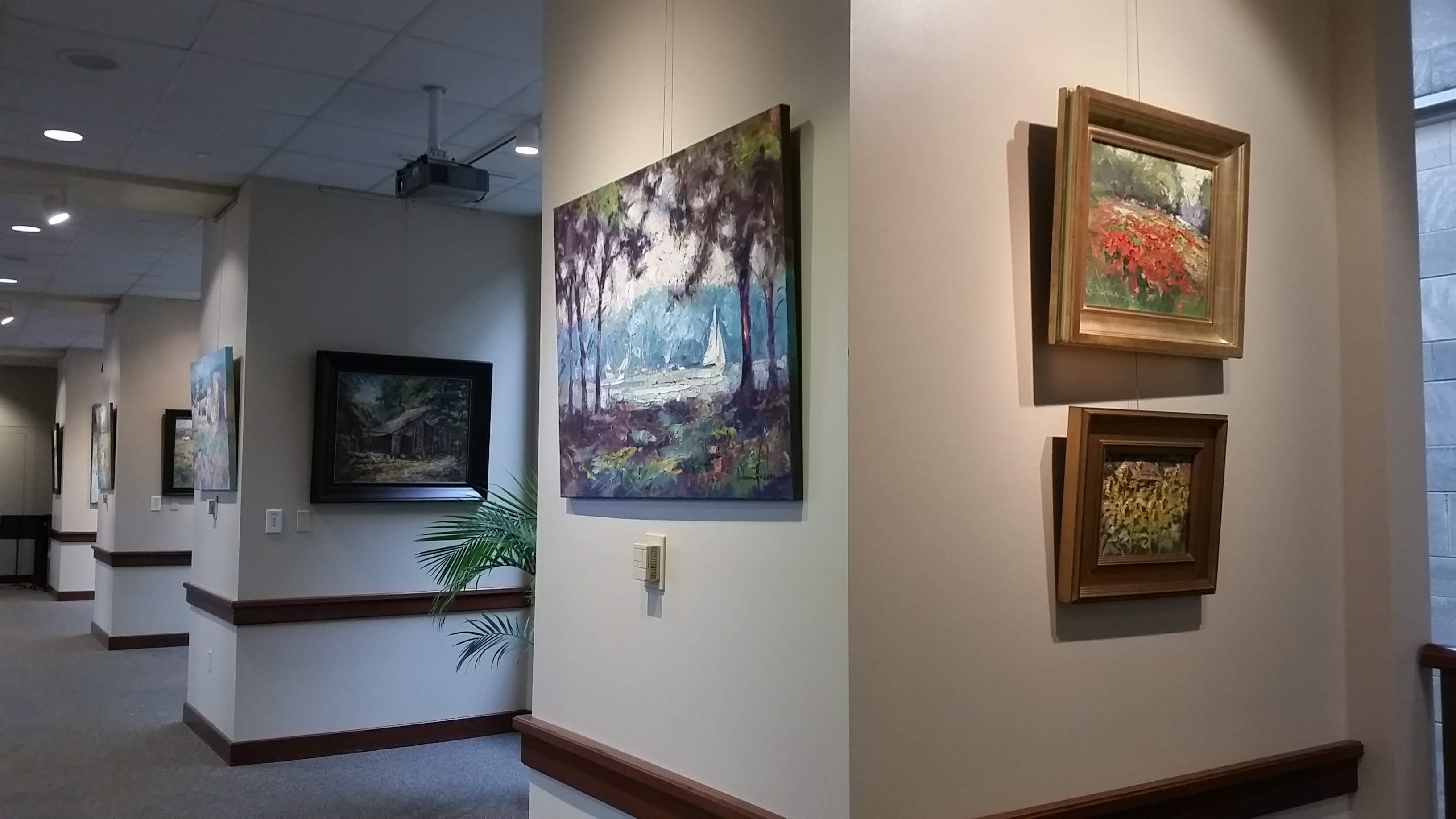 When we worship God at Second Presbyterian Church, we are surrounded by highly symbolic works of art that point our minds and our hearts toward our Creator and Savior. Beautiful in themselves, these works are an inherent part of community worship, inspiring and enhancing our appreciation of the glory of God. Because of its creative nature, art is truly a reflection of God's creative spirit. Through the creation and the perception of beauty, we praise and celebrate the creative power of God. Art is, in this, respect, an aspect of worship.
The programs in fine arts at Second are coordinated by the Fine Arts Advisory Team, comprised of artists and church members. The Team is responsible for the development and display of the church's permanent art collection and rotating exhibitions in the McFarland Hall Art Gallery. Increasingly, the Team is exploring ways to highlight the dramatic and literary arts, as well as the visual arts.
McFarland Hall Art Gallery
Art exhibits are regularly on display in the Gallery, located in McFarland Hall on the 3rd floor. Exhibits rotate every 4-8 weeks.
Docent Art Tours & Art Classes
Art Classes and Docent Art Tours are scheduled periodically throughout the year.
---
For more information, please contact the Music and Fine Arts office at MFA@SecondChurch.org, or (317) 253-6461, ext. 309.