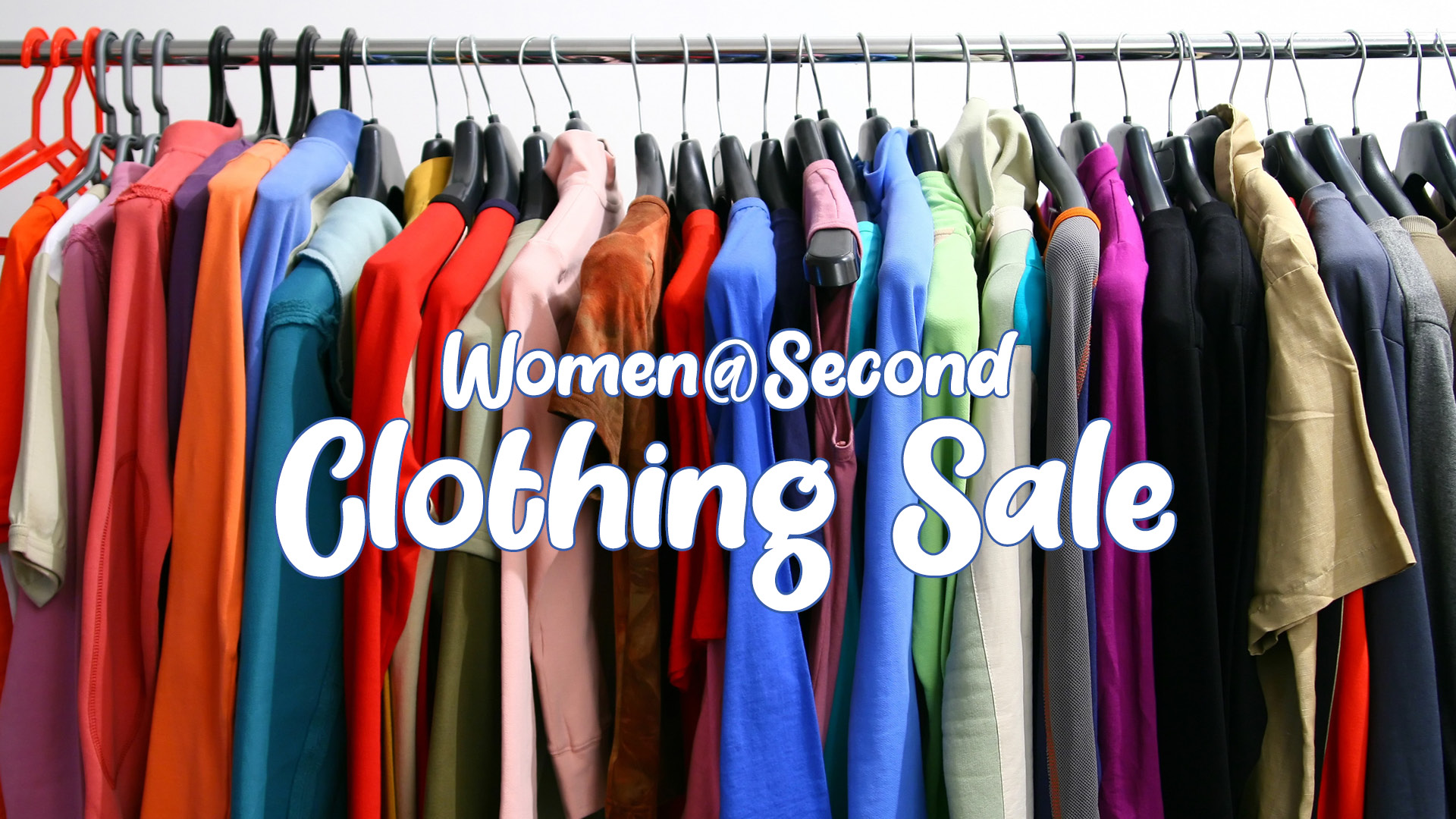 Women@Second Clothing Sale
Saturday, October 15, 8 AM to Noon
The Women@Second will once again lead an outreach effort that reaches neighbors across our community. Get ready for the 2022 Women@Second Fall Sale where we will turn the Multipurpose Room into a shopping destination not to be missed! In addition to men's, women's, and children's clothing, this sale will also feature toys and women's accessories.
Volunteer today!

All clothes, all gently worn (please and thank you!), all staffed by YOU (please and thank you!) and the community of Second.
PS: THANK YOU for taking your other treasures – books, furniture, toys, etc. – directly to our partners at Goodwill, Mustard Seed, and other community businesses ready to help!