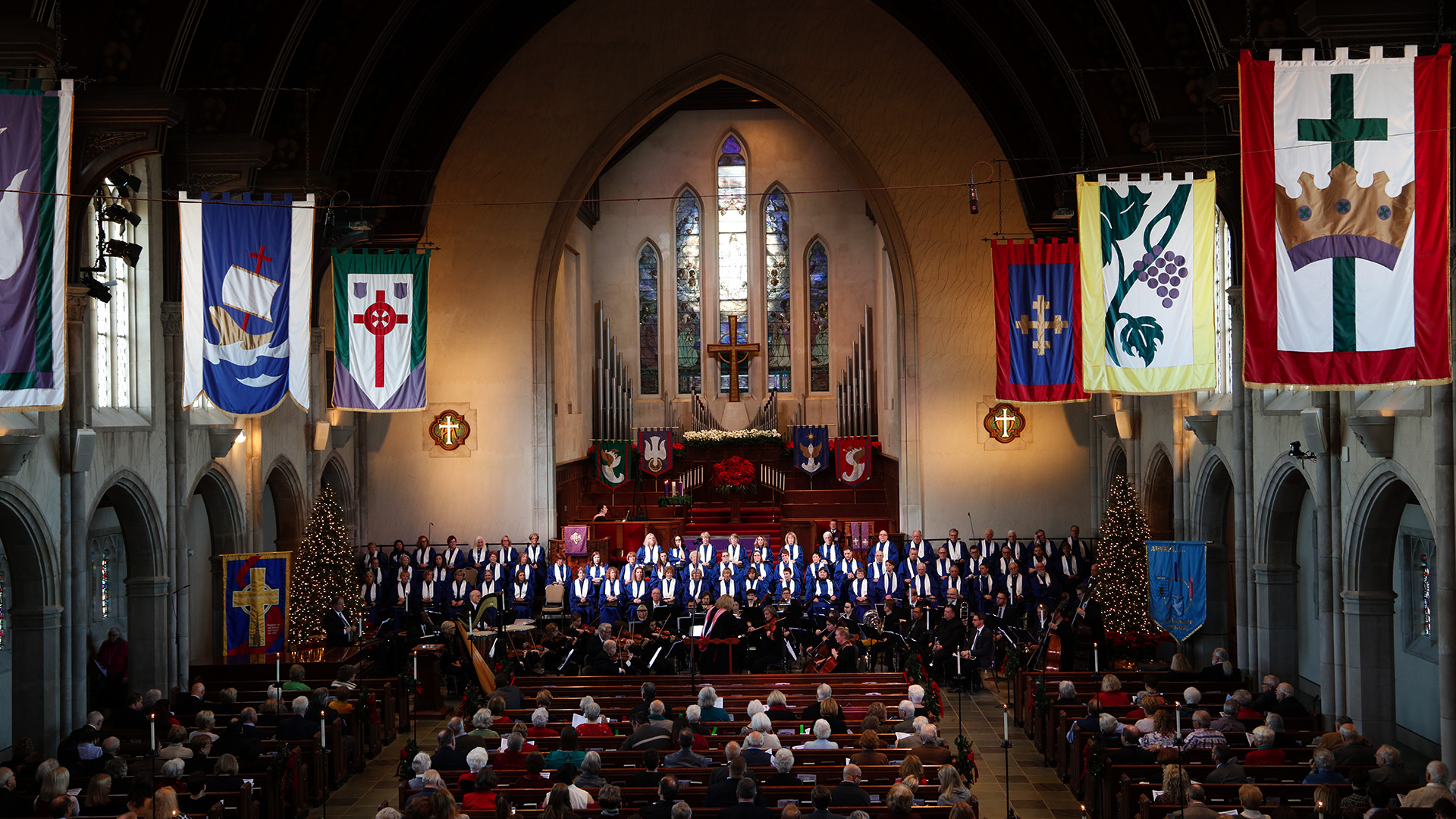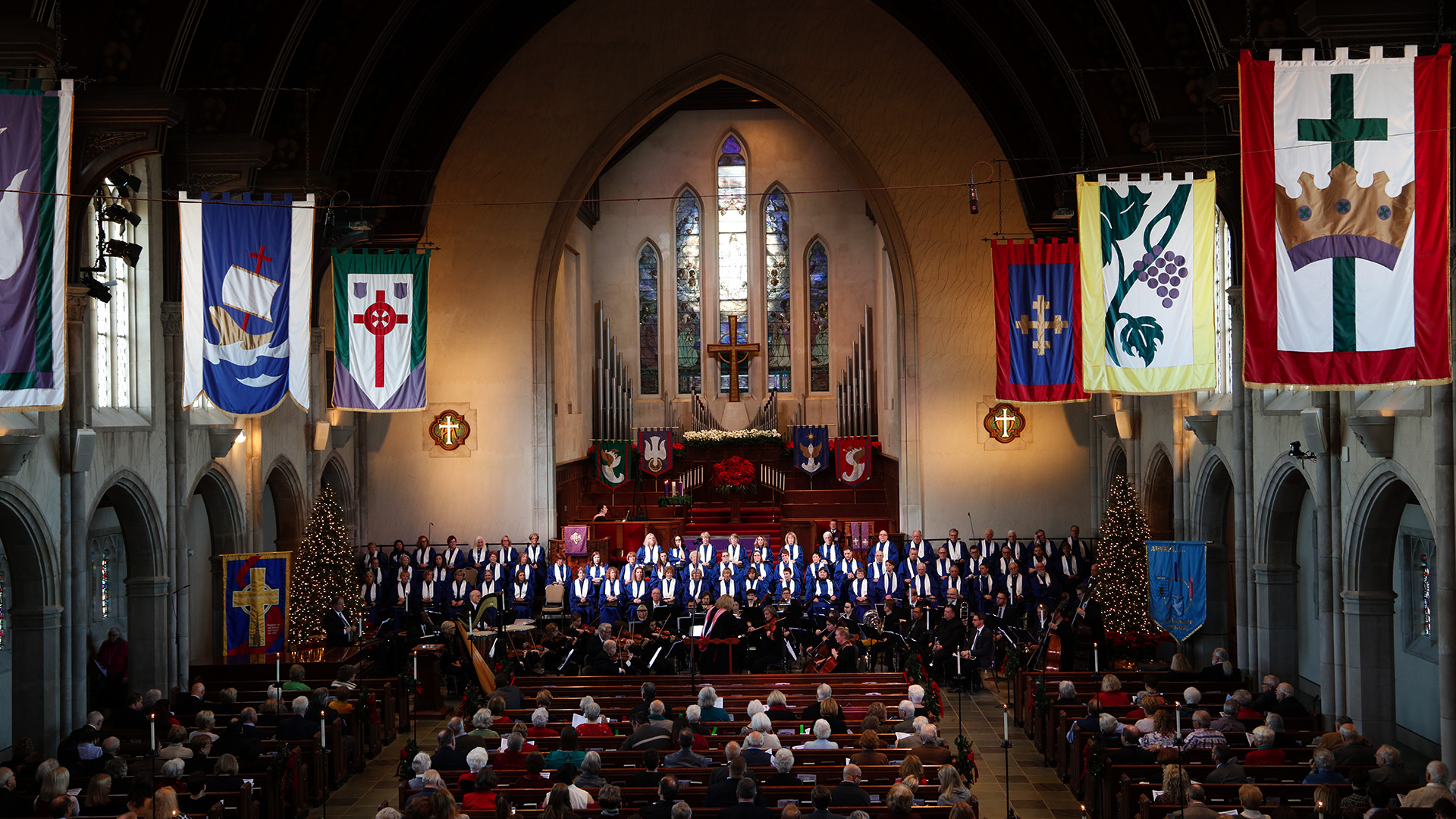 Encountering God Through The Arts
The Sacred Arts at Second Series explores the sacred aspects of the arts, and their relationship to our everyday living. Through the arts, the grinding toil of our lives and its mundaneness can be transformed into joy, and elevated to new levels of inspiration. We seek to hear the voice of God. Upon hearing, life is breathed into our souls, continually sustaining, transforming, and renewing.
| | | |
| --- | --- | --- |
| + | | |

Director of Music and Fine Arts

(317) 253-6461 | MFA@SecondChurch.org

Michelle L. Louer received the doctoral degree in choral conducting from Indiana University Jacobs School of Music, studying under Jan Harrington, Carmen Helena-Téllez and Thomas Dunn. She holds both Master of Music and Master of Divinity degrees from Yale University where she graduated summa cum laude, and a Bachelor of Music in piano and church music, magna cum laude, from Stetson University. In addition, she studied with noted conductors Fiora Contino and Joseph Flummerfelt.

Dr. Louer is in her twelfth year as the Director of Music and Fine Arts at Second Presbyterian Church where she leads a comprehensive program for children and adults, providing vocal and instrumental opportunities for education, ministry, and performance. Dr. Louer conducts the 70-voice Sanctuary Choir and the Beecher Singers (a professional chamber choir) and oversees a talented music staff that directs children and youth music, handbell ensemble, wind ensemble, and a vibrant fine arts area.

She is a former Adjunct Professor of Choral Music at Butler University, and prior to her appointment at Second, served on the faculties of University of Evansville and Oklahoma City University, and as Artistic Director and Conductor of the Kokomo (Indiana) Symphony Orchestra and Chorus for 3 years.

Dr. Louer has led the Sanctuary Choir in annual performances of choral/orchestral masterworks, including Beethoven's Choral Fantasie with André Watts, J.S. Bach's Johannes Passion with Alan Bennett (Evangelist), Verdi's Requiem, Vaughan Williams' Dona Nobis Pacem, Poulenc's Gloria, and Mendelssohn's Elijah.

For six seasons, she served as Artistic Director and Conductor of the Bach Chorale Singers of Lafayette, Indiana where she was known for innovative programming of works such as James Whitbourn's Annelies and a retrospective of the choral music of Leonard Bernstein. In the summer of 2016, Dr. Louer led choral groups on a performance tour through Germany and parts of the Czech Republic. Equally comfortable leading orchestras, she has conducted Dvořák's Symphony No. 9 ("New World"), Elgar's Cello Concerto in E minor, Prokofiev's Symphony No. 1, and Stravinsky's Firebird Suite (1919), and in 2018 served as Guest Conductor of the 14th Annual International Festival of the Aegean in Syros, Greece. Dr. Louer also serves on the Sacred in Opera Committee of National Opera Association.

Organist and Assistant Director, Music and Fine Arts

(317) 253-6461 x 309 | JAllegar@SecondChurch.org

Dr. John Allegar is the Organist and Assistant Director of Music & Fine Arts at Second Presbyterian Church. He coordinates and schedules soloists and instrumentalists, maintains the church's keyboard instruments, accompanies the Beecher Singers and Sanctuary Choir, and provides musical leadership for worship services. John also assists Michelle Louer, Director of Music and Fine Arts, with the implementation of the Music and Fine Arts Series and the general supervision of Second's music program. John received the Doctor of Musical Arts degree in Performance and Literature (Organ) from the Eastman School of Music, and is past dean of the Indianapolis Chapter of the American Guild of Organists (AGO)

Ministry Assistant for Music and Fine Arts

(317) 253-6461 | MHamlin@SecondChurch.org

As Ministry Assistant for Music and Fine Arts, Michensey supports the administration of the Music and Fine Arts department.