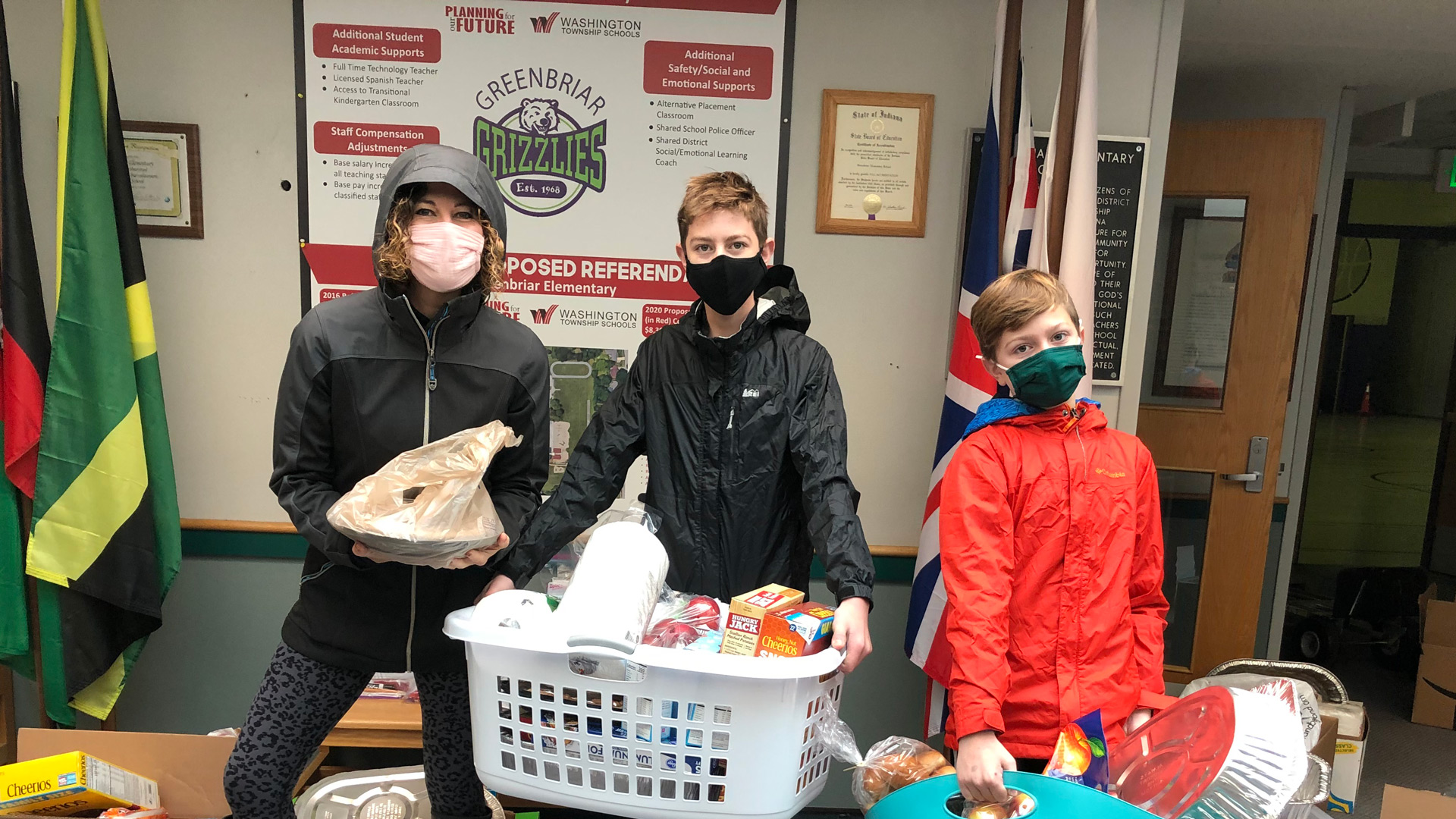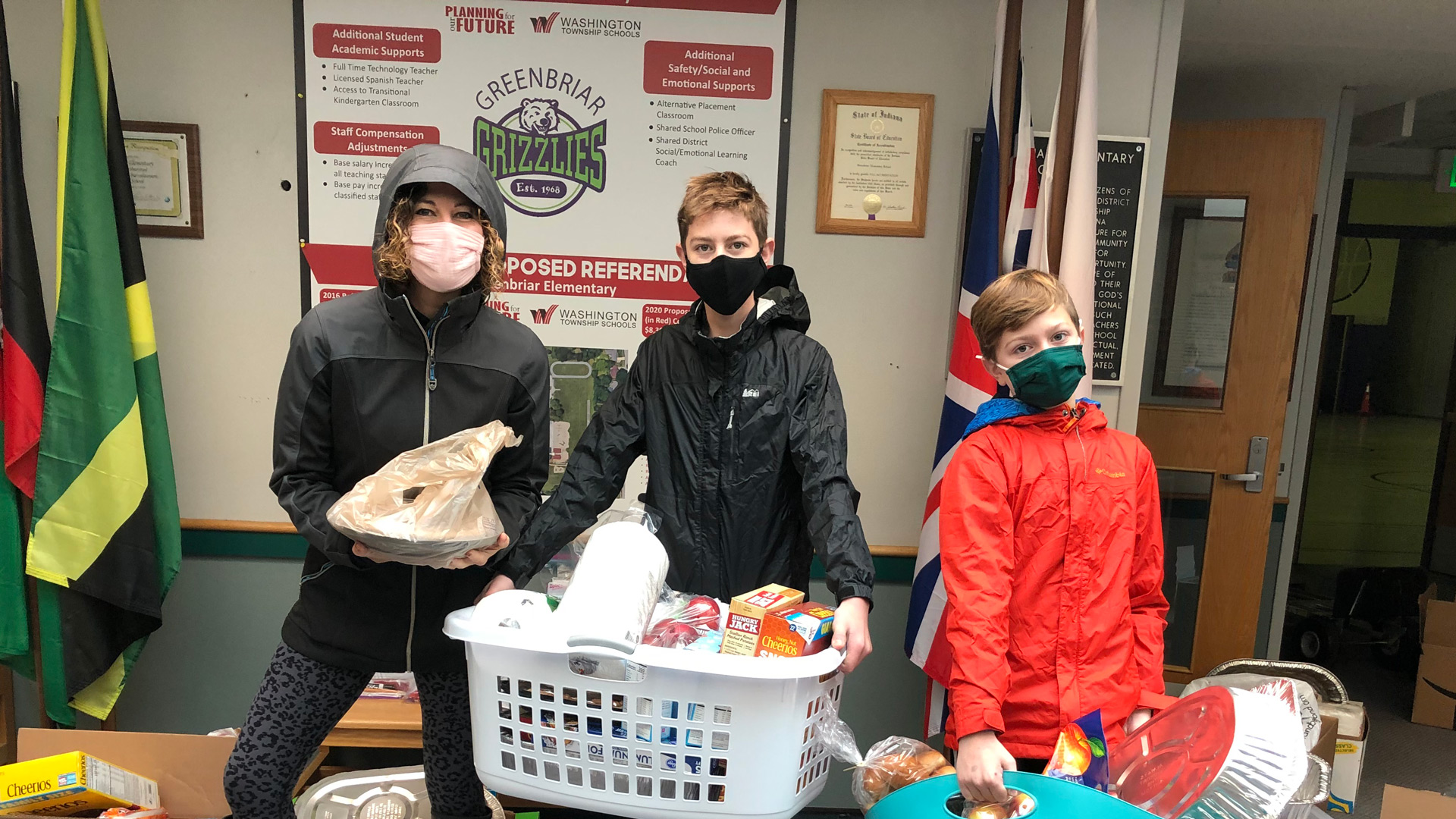 Education provides a solid foundation and a pathway to success. The Children's Circle Preschool at Second is a safe learning environment for our little ones with a proven curriculum grounded in faith and play, allowing children to gain confidence and basic skills to prepare them for elementary school.
We work with our mission partners to support education initiatives in Washington Township, in central Indiana, and in East Africa. If you would like to learn more about how to become involved in our education service opportunities, please contact Lisa Enright, Interim Director of Mission.
+

Adopt-a-Classroom
Washington Township Schools

Click here to learn how you can enrich learning for a whole classroom of students.

In partnership with St. Luke's United Methodist Church, Second is adopting 18 classrooms with the Washington Township School Foundation. We are providing a $1,000 grant to 18 elementary teachers in Washington Township. We are looking for volunteers to connect with grant recipients. If you are interested in building a relationship with a dedicated teacher in Washington Township, please reach out to Lisa Enright to learn about this opportunity.

+

ProAct
Innovative youth service-learning programs

ProAct has worked for a decade "to stand in the gap for vulnerable populations while empowering youth to actively transform their communities". The organization envisions a proactive community with well-informed, well-intentioned, empathetic, and confident youth who are equipped with 21st- Century skills to adapt and improve upon the modern work environment.

ProAct's innovative youth service-learning programs work with schools to connect students to a network of corporate mentors and local nonprofits. Second volunteers act as mentors for local students in Washington Township schools.

If you would like to learn more about how you can be a part of this life-changing ministry, contact Ron Snow or Bill Ghormley or visit the volunteer section of ProAct website.

| | | |
| --- | --- | --- |
| + | | |

Welcome to Children's Circle Preschool, a place of discovery...

Children's Circle Preschool has been serving the community since 1967, offering a nurturing, Christian setting where children can develop the skills and confidence necessary to live in today's world. Our experienced staff guides children toward discovery of who they are and what they can do.

We recognize that children are learning all the time. Each age group has an age appropriate, play-based curriculum that allows for growth and mastery of new skills. Christian traditions and Bible stories are an important part of our curriculum. Our spacious rooms are well stocked, and our staff creates fun and meaningful learning experiences every day.

CCP follows a traditional school calendar with classes available from late August through May. We have a two-week Christmas Break, a one-week Spring Break, and are closed for national holidays. All classees meet from 9 AM - 2:30 PM. We offer a summer school program for currently enrolled students only. Tuition is based on the number of days a class is scheduled to meet. (Mondays and Fridays have more holidays, so families enrolled in those classes pay a little less.) More detailed tuition and fee information is available upon request.

CCP is a welcoming community, where families can connect and grow. Friendships are made here, and our goal is to create positive first school experiences for all our families.

Contact:
Cara Paul
Director
(317) 252-5517
CPaul@SecondChurch.org

Office hours: 8:30 AM to 2:45 PM

+

Umoja Partnership
Feeding daily lunch to more than 4,300 schoolchildren in western Kenya

Each fall, Umoja Partnership has a Food for Thought Campaign to fund its school lunch program in 20 primary schools. More than 4,300 children receive a nourishing lunch, consisting primarily of maize and beans and cooked and served by guardians and other community members.

FAST FACTS:

- We work in the rural areas of the district of Kisumu in western Kenya, where the average family lives on less than a dollar a day. The population is dominated by young people (39% are age 15 or younger).

- 30.5% of these young people lack a parent at home. Due to the loss of one or both parents, a large proportion of children in our community are not living with their biological parents.

- Often, these families do not have enough money to provide food for their families, and schools in Kenya do not provide lunch. Young children frequently skip school to search for small jobs to buy food.

- Our School Lunch Program ensures that 4,371 students in 20 primary schools receive at least one nutritious meal every day. We also provide weekend and evening food to 150 households in which children live alone without any adult present.

- It costs just 14 cents to feed one student per day! A gift of $50 nourishes the mind and body of 333 students for a day.

- Established in 2007, we are a partnership of many faiths, from different cultures, on two different continents, united in our service to change lives by keeping children in school.

---

For more than ten years, members of Second have joined with other faith groups in Indianapolis to support the work of the Umoja Partnership in western Kenya. The Kenyan staff provides food, shelter, empowerment programs, and education fees for orphaned and vulnerable children.

Umoja is a partnership of many faiths, from different cultures, on two continents, united in service to change lives by keeping children in school. Umoja means "unity" in Kiswahili. Learn more about Umoja Partnership.

Second is a founding member of Umoja Partnership, an interfaith organization dedicated to transforming communities one child at a time. You can learn more at UmojaPartnership.org.

| | | |
| --- | --- | --- |
| + | | |

Building Tomorrow

Building Tomorrow improves access to child-friendly, community-supported schools via two main initiatives: Primary School Construction and Thriving Schools Program. The organization's focus is to ensure their impact outlives the programs by engaging local communities and building capacity to provide an inclusive, transformative education for their children. All programs currently benefit underserved areas of Uganda.

Learn more at BuildingTomorrow.org

+

Northside Mission Ministry
Pantries at Local Schools

We are celebrating an expansion of Northside Food Pantry services. As part of our deepening relationship with Washington Township schools, we are excited to announce the opening of small, satellite food pantries at Greenbriar Elementary School and Willow Lake Elementary School. We have been working closely with the social workers at these schools, and they identified this need for non-perishable food to be available onsite for students and their families. These pantries will be stocked by Northside Food Pantry volunteers, and school staff will oversee the day-to-day distribution of food and basic supplies. If you are interested in helping with these school locations, please contact Lisa Enright.

Northside Food Pantry sources most of its food through Gleaners. If you would like to help keep the pantry shelves stocked, you can donate online and select "Northside Food Pantry" in the drop-down menu.

+

New Local Partnerships
in Washington Township

The Task Force on Local Partnership Ministries was established to consider new opportunities for mission work in our local community, Washington Township, and to consider ways to adapt existing mission projects so that they focus more directly on our local community. In his Eight Strategies for Church Growth, Rev. Chris Henry encourages us to, "Develop relational ministries that nurture broad connection and deep community." More specifically, the goals for the church for 2019-20 include the following:

Second Presbyterian Church will take meaningful steps to form, nurture, deepen, and expand partnerships in the city of Indianapolis that offer hope and concrete support to those in deepest need. Embracing the call of Matthew 25:31-46, we will put faith into action on behalf of the "least of these who are members of (Christ's) family." We will review our own practices and processes; evaluate the sustainability and impact of partnerships in an effort to be faithful stewards of resources offered to us; and explore new opportunities to be in relationship with the diverse community in which God has placed us.

The Task Force identified opportunities for Second to establish or deepen our involvement with four local organizations (listed below). As we live into the promise of these new partnerships, you will be hearing more about these organizations and how you can engage with their work in our community.

ProAct. This organization has worked for a decade "to stand in the gap for vulnerable populations while empowering youth to actively transform their communities". ProAct envisions a proactive community with well-informed, well-intentioned, empathetic, and confident youth who are equipped with 21st- Century skills to adapt and improve upon the modern work environment. Second has supported them in the past and provided a $15,000 grant about two years ago that was delayed due to internal restructuring. The project was set to begin last year but was delayed due to the pandemic. ProAct wants to expand mentoring to Greenbriar and Willow Lake elementary schools and establish a mobile food pantry that can distribute food in Washington Township once or twice a month, when safe to do so in person. Volunteer engagement in this program would require a long-term time commitment to provide continuity for the students.

Nora Ambassadors. Established a year ago, this program brings together congregations in our community to support our neighbors physically, socially, emotionally and spiritually. A current focus is the shocking disrepair of low-income apartments at Lakeside Pointe at Nora. This large apartment complex houses a number of patrons of Second's food pantry. Lisa Enright is already connected with Nora Ambassadors, but would like a volunteer to serve as another point of contact for Second and to attend meetings of the group.

IU Health Congregational Care Network. This program connects people in our community who have been discharged recently from the hospital with a trained "connector" from our congregation who will speak with their neighbor by phone once a week for six weeks to provide support and connect the neighbor to assistance they might need. St. Luke's Methodist recently joined the growing group of congregations in Indianapolis participating in this program. IU Health asks that Second have a point of contact for IUH and the volunteers to coordinate support for the neighbors. There is training from IUH for everyone who participates in this program, and no costs for Second to establish this volunteer opportunity.


NeighborLink Indianapolis is a nonprofit serving Marion County providing free home repairs and services to neighbors who are low-income homeowners-seniors or disabled- living at or below 150% of the federal poverty line. Its mission is to help our most vulnerable citizens age in place safely and with dignity. Since it began in late 2013, NeighborLink has provided more than 2,000 home repairs. Volunteer opportunities are flexible, great for groups, generally in three-hour segments and do not require any skill--just a heart to serve. Minimum volunteer age is 12 years old (with adult supervision). NeighborLink has a collaborative relationship with SAWs as NeighborLink does not build ramps. Second could enable volunteers from the congregation to participate in projects as needed, with identification of projects and 3 registration provided by NeighborLink. One of the advantages of this program is the opportunity for families with children 12 or older to participate together. We would not expect that staff time or financial resources would be required to support this program.